In the heart of the basque country's natural heritage
At the end of the enchanting Source of the Nive valley, the 5th generation of the Tihista will give you a warm welcome in its hotel restaurant located at the foot of the mountains and by the river: the Logis "Les sources de la Nive" hotel restaurant in Esterençuby.
---
The hotel restaurant is today almost entirely renovated to make it comply with accessibility and fire standards, and has obtained the Tourism & Disability Label.
It has 25 rooms, in 2 buildings, 17 in the main building and 8 in an annexe, which used to be a stable. The rooms are spacious and bright, overlooking the river or mountains. All the rooms have ensuite bathroom with a bath or shower, WC, digital TV, free wifi gratuit and 2 rooms have a balcony.
2 rooms are equipped for disabled guests. The lift provides access to all of the hotel restaurant's common areas (reception, rooms, swimming-pool, terrace, bar, restaurant and hotel surroundings).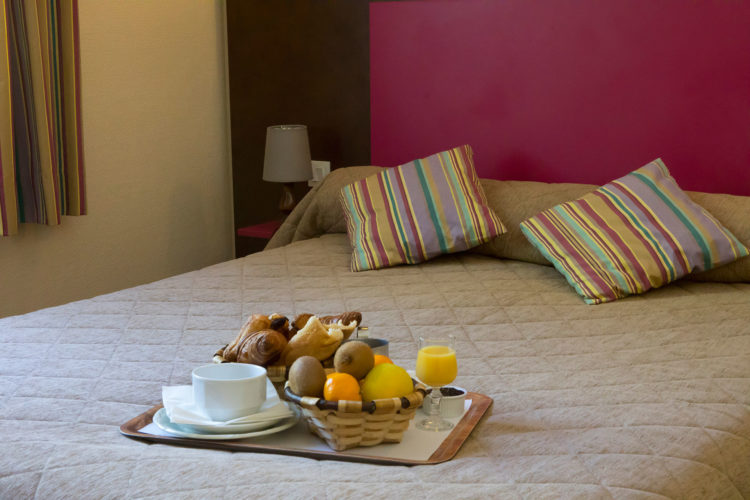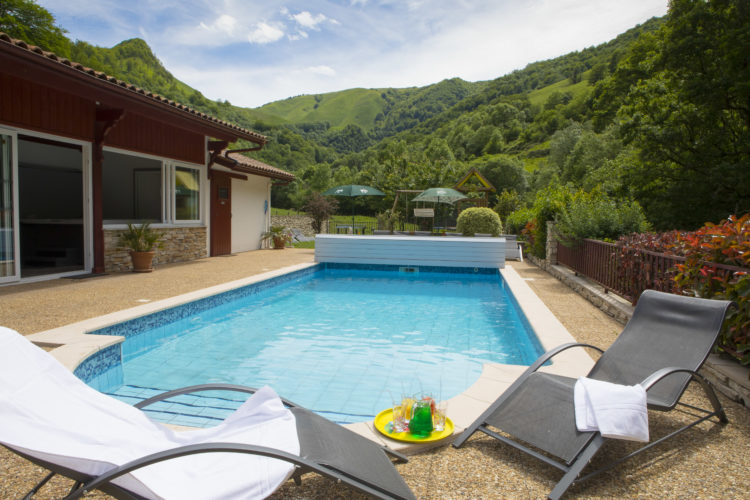 From May to September, after a day hiking in the mountains or a walk or trip through the Basque Country, enjoy the heated outdoor pool to relax in a calm and sunny spot in the heart of a green oasis.
---
Bookings
You can book:
By Phone: +33 5.59.37.10.57
Using the contact form
or by clicking on the button

Payment
We accept payment by cheque, credit card, holiday vouchers and in cash.
A 50 euro deposit is required to confirm bookings.
The hotel is open from 1 March to 30 December, every day except Tuesdays in November and December.
---
Restaurant serving generous & traditional family cuisine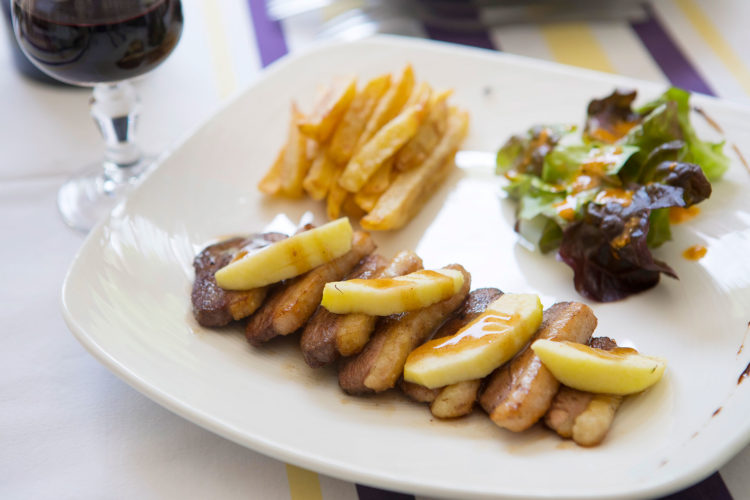 The restaurant has 2 rooms with a capacity of 100 place settings.
We serve traditional, family cuisine, using local products, which you will discover. Some of our specialities on our menus (€ 20-32) or à la carte: Pyrenean stew, Banca trout, hot foie gras with fruit, eel with parsely, ham with piperade, venison or boar stew, pigeon salmis or roast pigeon (in season), sheep's cheese … all served with a good Irouléguy wine.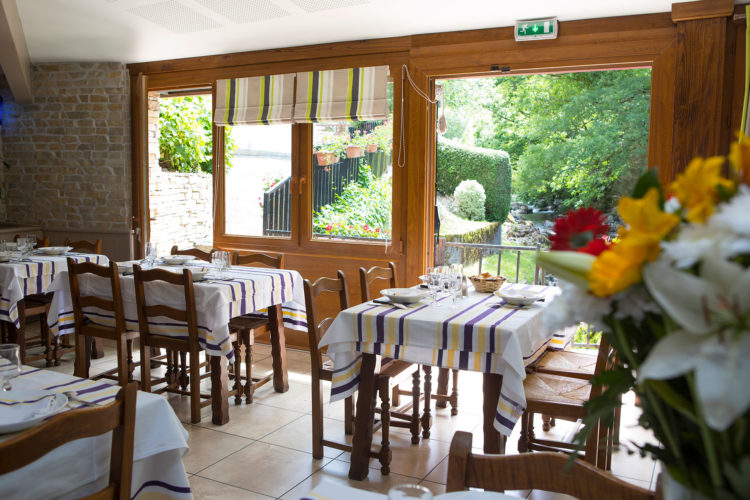 ---
HISTORY OF THE SOURCES DE LA NIVE
The house was founded in 1870 by Pierre Ipharraguerre (1st generation) and Marie Biscaichipy. He was a forest ranger in Esterençuby. They built a small farm there and bred cattle and sheep. They called the house "Oyhantzainia" (forest ranger in Basque).
To deal with the increasing number of visits by smugglers and shepherds, they decided to transform their home into a small inn. Local villagers also became regulars. It became a meeting point for both Spanish and French. They called it "Zubi Punta" (meaning end of the bridge).
In 1920 Miguel Ipharraguerre (2nd generation) and Jeanne-Marie Suhit began to rent out three rooms to satisfy demand and they extended the small restaurant where Jeanne-Marie served family cuisine in a friendly atmosphere.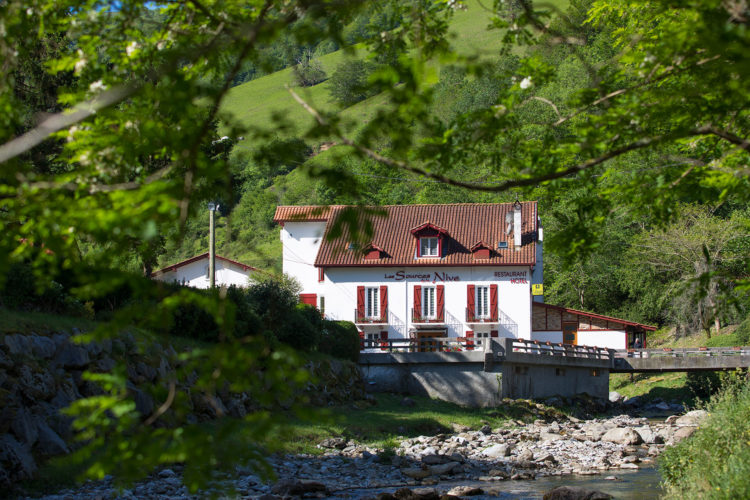 ---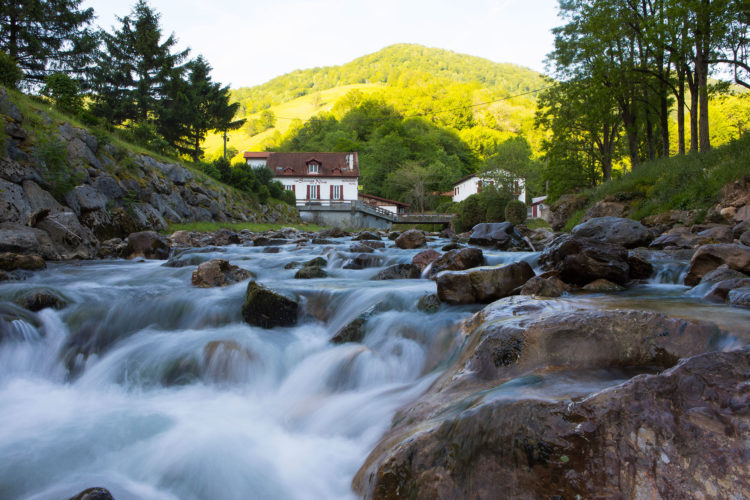 In 1970 Michel Tihista (4th generation) and Irène Miramon took over and christened the hotel "Les Sources de La Nive". They contributed to its enlargement with the creation of ten rooms, the fitting out of a large restaurant, and a few years later, the transformation of the stable into an annexe with eight extra rooms and the swimming-pool. The hotel now had 26 rooms.
In 1998 Xalbat (5th generation) joined the family business after having spent several years in the kitchens of the hotel restaurant "Les Pyrénées" in Saint Jean Pied de Port and at "Arcé" in Saint Etienne de Baigorry.
Today with his wife, Patricia, he brings his know-how and a new touch to the family cuisine. In 2010 renovation work was carried out to satisfy new accessibility and safety standards with the creation of a lift and two disabled rooms. They also took advantage of this work to renovate the restaurant and some of the rooms. This work was rewarded with the Tourism & Disability Label, as well as the Quality Tourism Label.
---